Prescribed Burning Insurance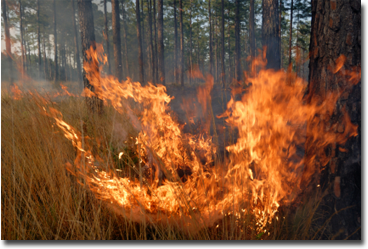 Prescribed Burning Insurance developed by Outdoor Underwriters is unlike anything previously available in the marketplace. Prescribed Burn Liability coverage is intended to provide private landowners the ability to conduct a prescribed burn on their property. For private landowners the premium may even be tax-deductible.
Master policies can be issued to consultant foresters and wildlife biologists who burn for multiple landowners. All certified or graduate foresters can apply for our commercial general liability insurance. A forester's special liability form is available with limits up to $1,000,000. The forester's special liability coverage include herbacide application, prescribed burn liability, smoke liability and professional errors and omissions.